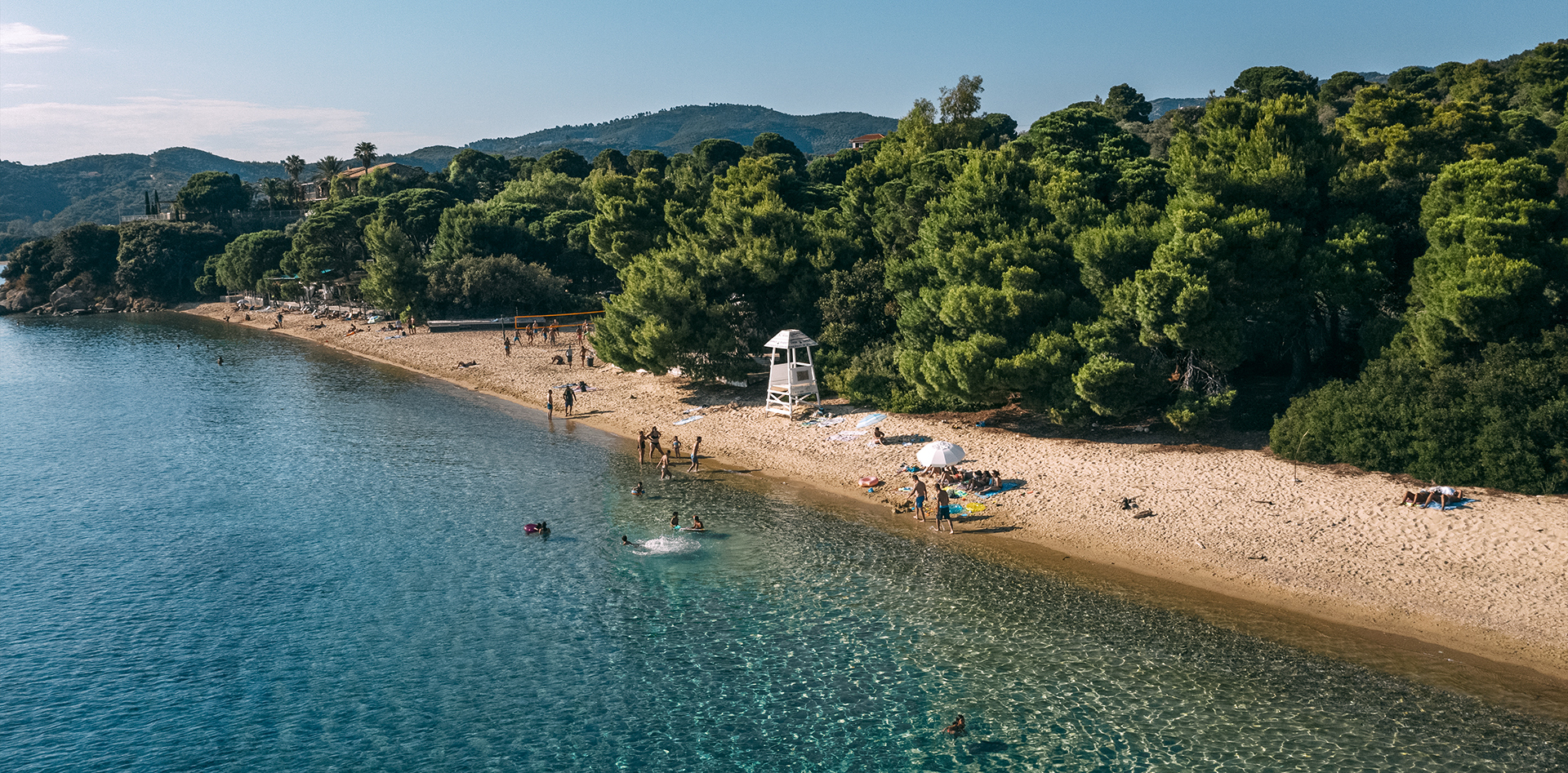 Vromolimnos
On the west end of Cape Kalamaki, 7 kilometres off the
town of Skiathos, we can find a spectacular beach, with calm,
pellucid waters and beautiful fine golden sand. Vromolimnos
has a Blue Flag and is vibrant and full of life, with tavernas
and cafés, a beach volley court and all kinds of water sports.

Moreover, Vromolimnos offers unique sunset views due to its
position and it's home to one of the protected wetlands of the
island. It is accessible by car or on foot but also by little boats
off the port of the town.