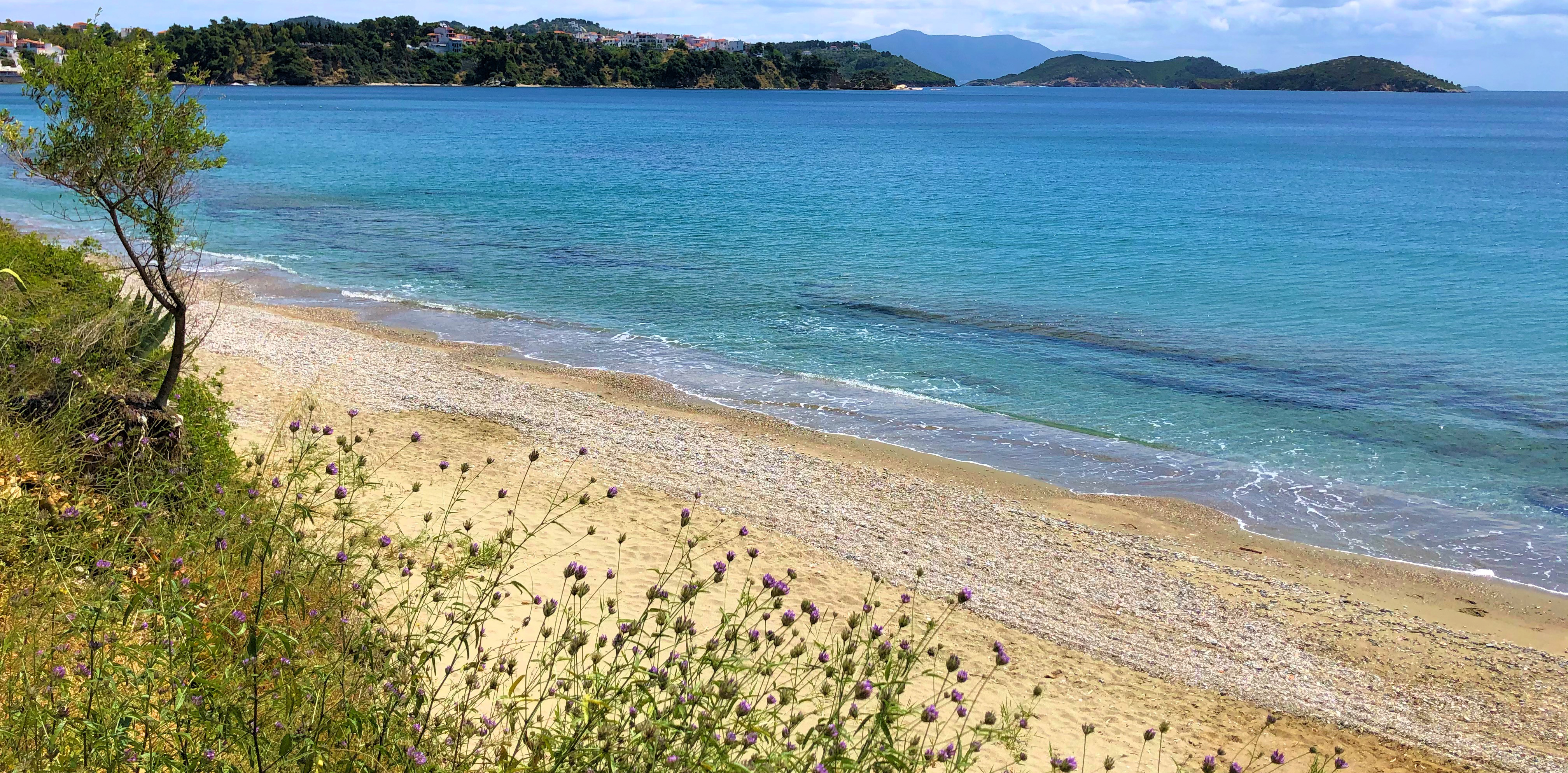 Vasilias
Vasilias Beach is 1,5 kilometres southwest off the town of
Skiathos. It's a beautiful sandy beach, well organised and in
possession of a Blue Flag. Its name comes from the byzantine
era, when it was a place for the byzantine emperors to rest
(archaeological findings are still preserved in the area).

There are frequent bus routes to the beach from the town but
a walk on foot is not to be missed either, as the biggest part
of the road is coastal.