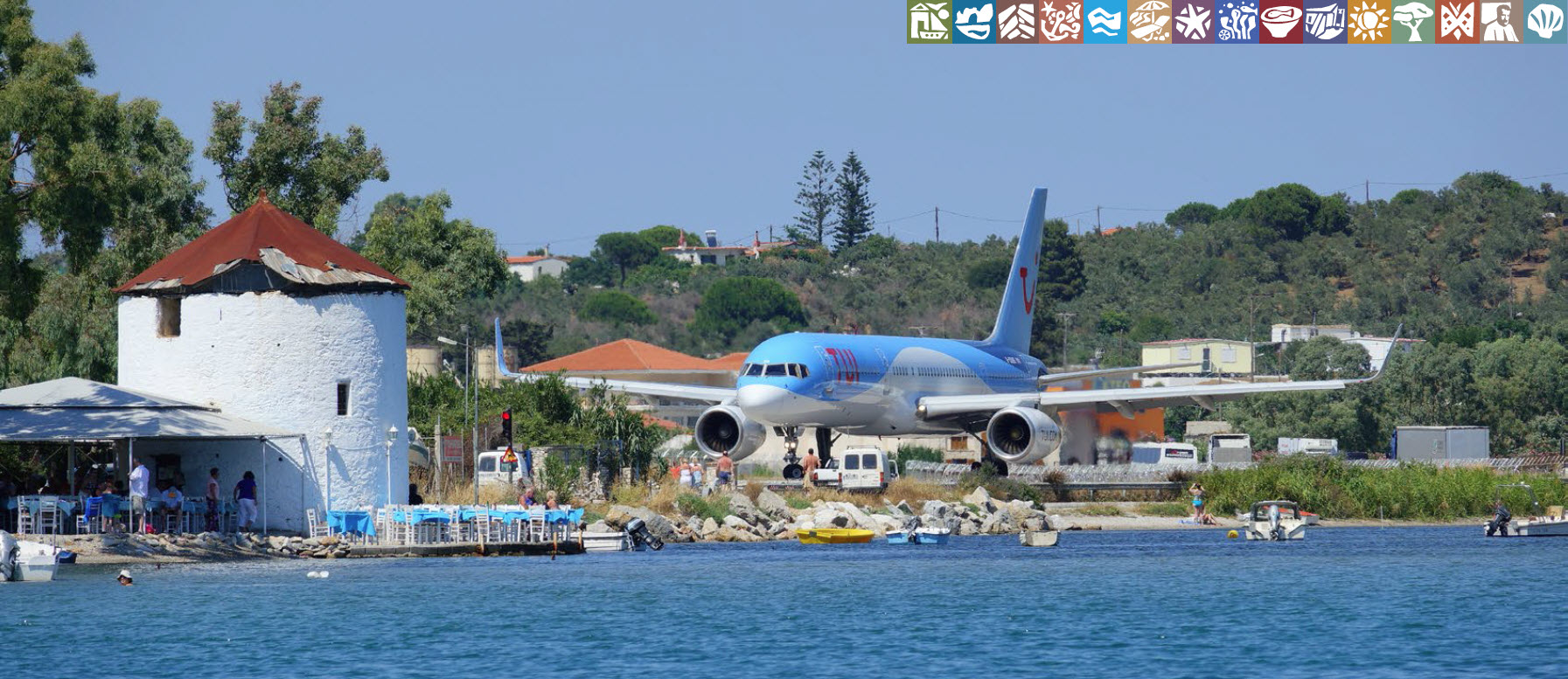 Plane spotting
"Alexandros Papadiamantis" Airport of Skiathos was voted one of the most interesting for plane spotting, piquing the interest of the international community of plane spotters, a specialist audience that travels to photograph and watch the take-off and landing of airplanes. The airport is located between two beaches.
What's impressive is that you can see up close and personal
the take-off and landing of every plane, something that happens
only in Skiathos and in Saint Martin in the Caribbean,
though the landscape in Skiathos is even more impressive.
The Municipality is planning to create two spaces out of which
plane spotters and all visitors to the island in general can safely
watch and take pictures.

"Alexandros Papadiamantis" Airport was awarded the third
spot, based on the preferences of voters in the poll created
for 2020 by PrivateFly, a British company for hiring private aircrafts.
More than 6000 travellers, flight afficionados and aviators
took part in the poll which run from February till March
2020, just before extensive global travel restrictions were put
into place against Covid-19.