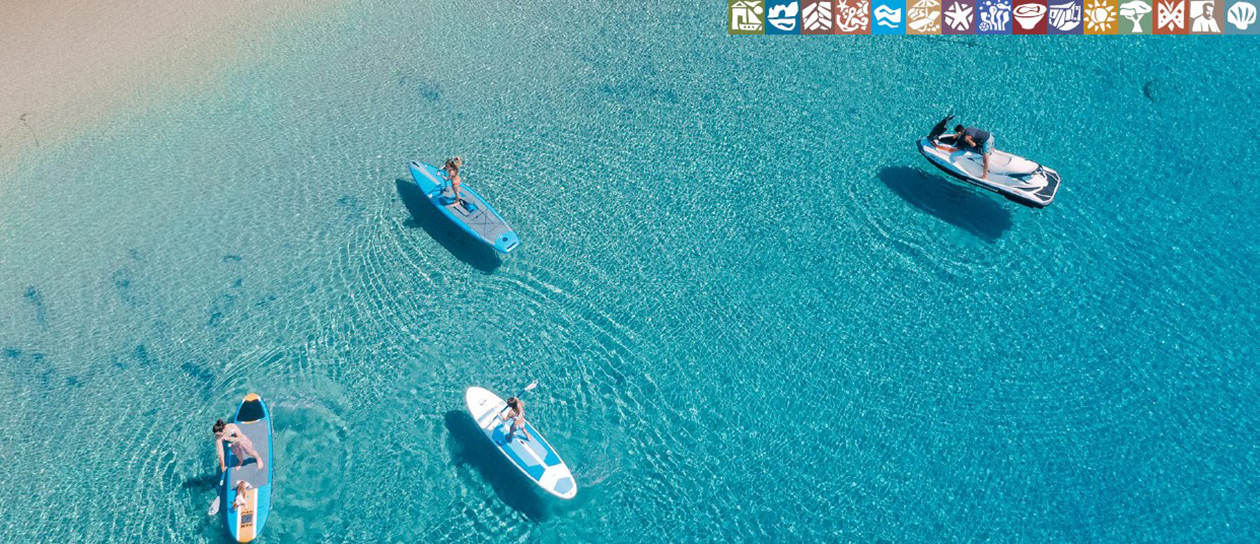 Water Sports
Skiathos is a one-of-a-kind destination for adventure lovers. With its wonderful climate and its unique beaches, Skiathos is ideal for all kinds of water sports.
In such a small island, there are dozens of beaches to satisfy
everyone's taste: the north ones, less organised and of a wild
beauty, are perfect for sports such as windsurfing as the
waves are impressive, and the south ones, more organised
and with calm waters are suitable for family vacation.
It is revealing that there are 15 ski schools in Skiathos: almost all
the beautiful south beaches offer organised water sports
of all kinds but also more relaxed activities such as the fun
"kouloures" (a kind of big lifebuoy) and "banana" or the
sensational sea-cycling.