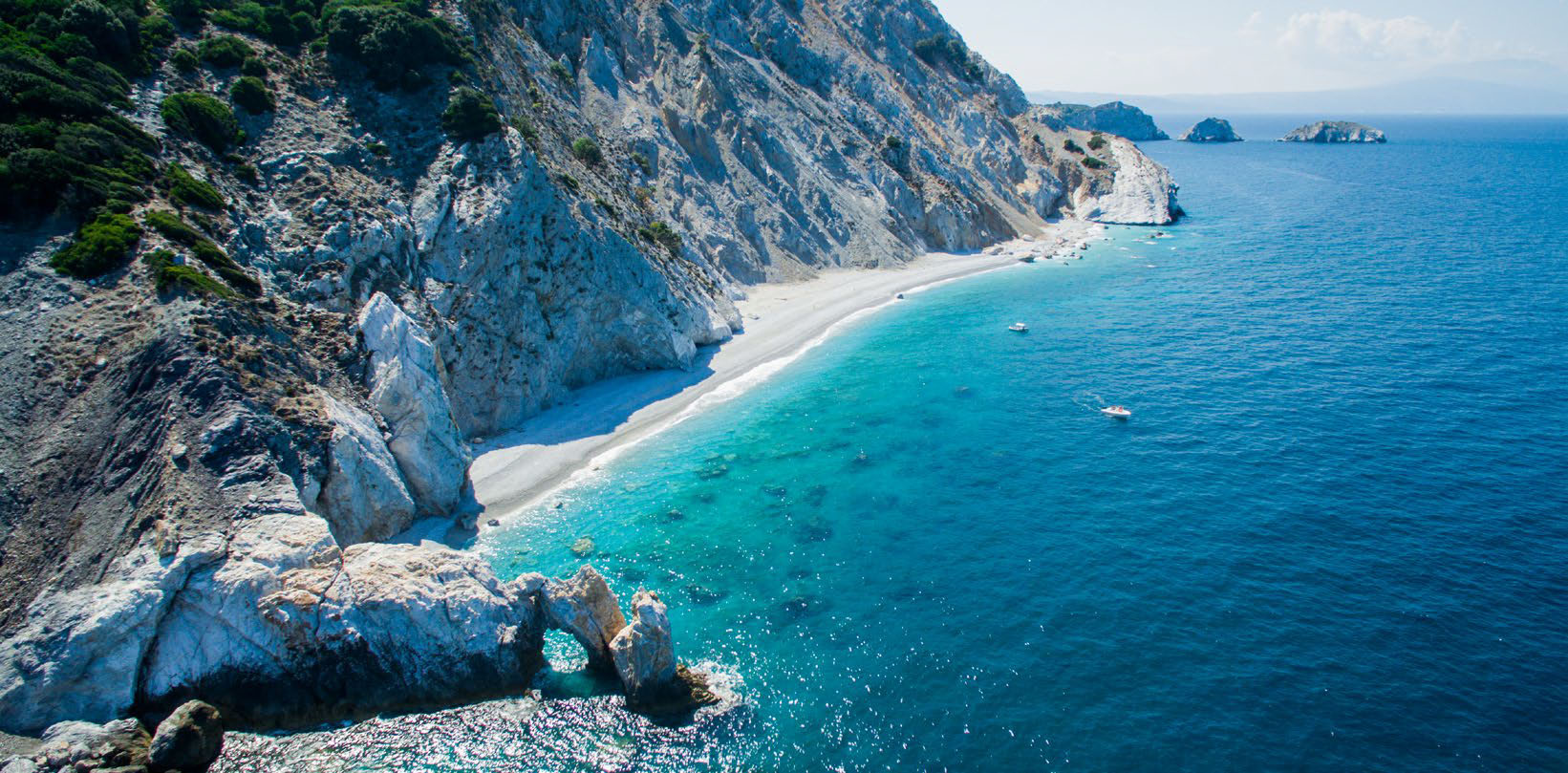 Lalaria
Lalaria is on the northeast part of the island. It is one of the most beautiful beaches of Greece, whose pictures have travelled all around the world making Skiathos well-known on a global scale. The north wind rages against the steep white cliffs that rise majestically off the sea and creates "lalaria" for millennia now. "Lalaria" are perfectly shaped impressive white cobbles that cover the entire coast.

The prominent "Trypia Petra" (Holey Rock) is a miracle of nature that adorns the white cobbles of the wild and crystalline beach. Lalaria can be accessed only by sea and strictly when there is dead calm by daily boats off the port of Skiathos.

Lalaria is not an organised beach in the slightest and the removal of cobbles off the beach is strictly forbidden.